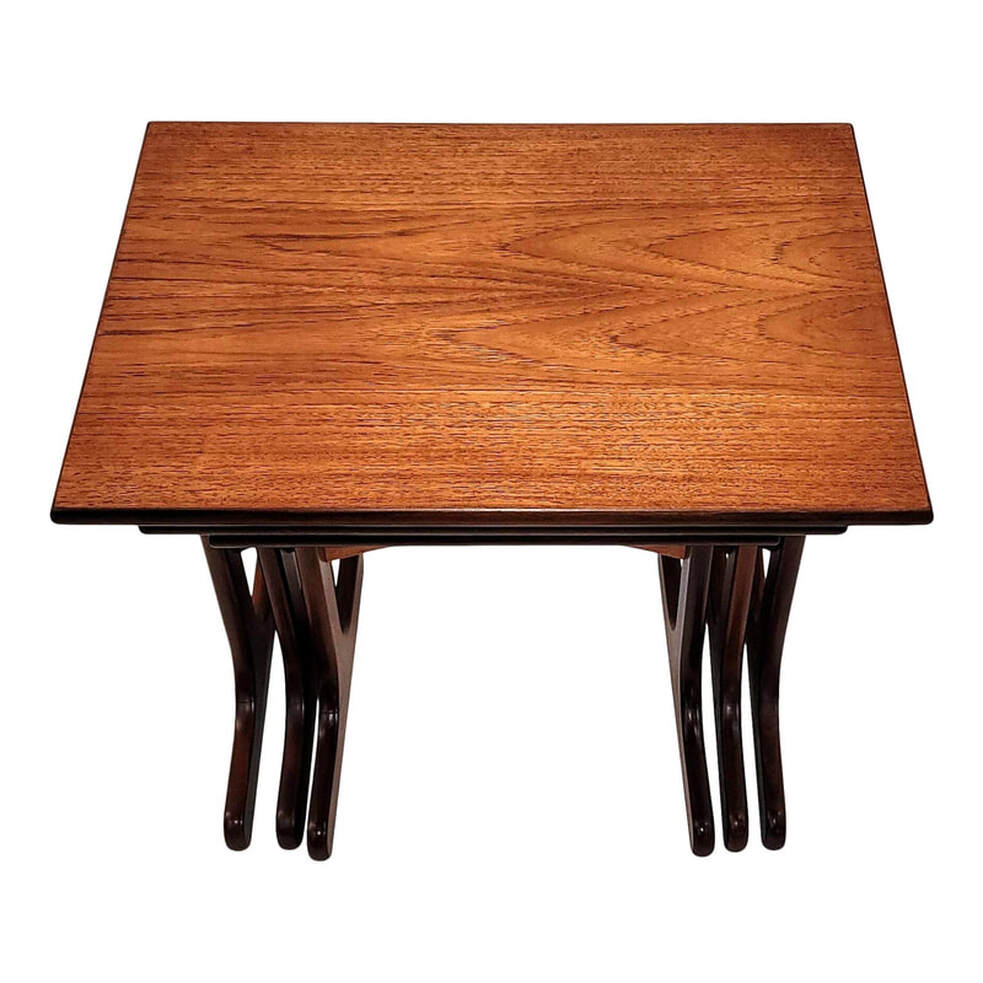 G-Plan Fresco Nest Tables | Designed by Victor Bramwell ( V.B. ) Wilkins | 1965 | England

G-Plan, E. Gomme, High Wycombe, England, Danish Modern inspired teak and African afrormosia wood nesting tables.

Large table: 20" h x 22" w x 16" d

Medium table: 19.25" h x 18" w x 15" d

Small table: 18.75" h x 14.75" w x 14" d

1295

Click on the photo to learn more and to purchase.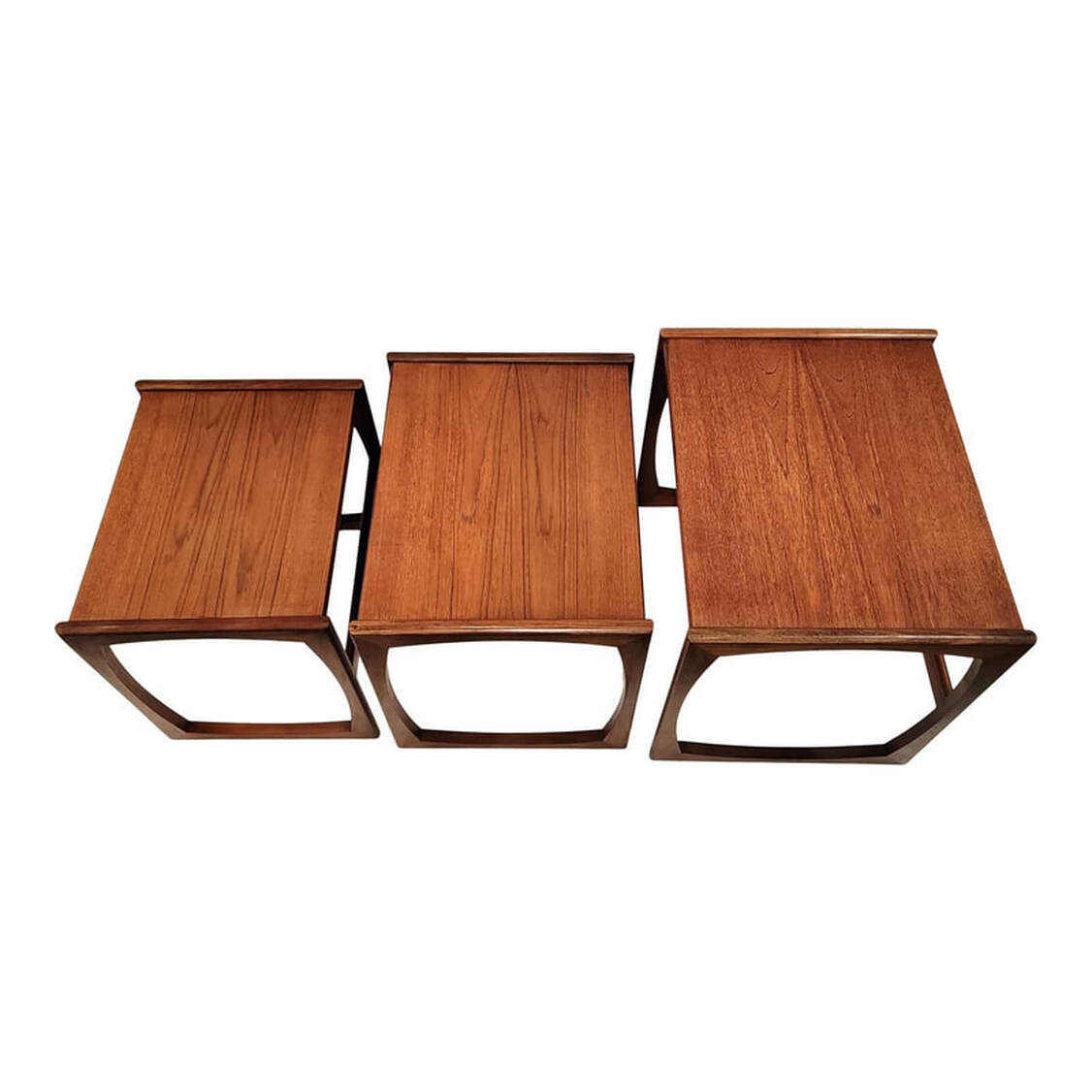 Nest Tables | Quadrille | Roger Bennett for G-Plan

Set of three Quadrille Range nesting tables designed by Roger Bennett for the G-Plan Brand from E. Gomme (Ebenezer Gomme), High Wycombe, England.

The squircle legs and straight stretchers are made from African Afrormosia wood and the tops are Southeast Asian Crown Cut Teak Wood.

The Quadrille Range debuted in 1965. This nesting table design was featured in the G-Plan New Models Folder of 1967. G-Plan promoted the tables throughout the 1970s. G-Plan ceased production of this design in 1991.

Roger Bennett attended High Wycombe Technical College where Gordon Gray and Richard Young were also students and Lucian Ercolani of Ercol Furniture was a teacher. Late 1950s student designs included pieces by Bennett. Bennett's designs were the winner of a 1956 bursary from the Royal Society of Arts.

Roger Bennett joined G-Plan as a designer in 1962. Sales were down at the time for G-Plan. Bennett's Quadrille Range, which debuted in 1965, was a line the public liked and saved G-Plan.

After the success of the Quadrille Range, Bennett designed the Dragonfly Group sofa and chair for G-Plan in 1966. In 1967 Bennett worked on the initial designs for the Form Five Range, but left G-Plan in 1970.

Bennett designed the Gogo Range tub chairs for Evans International of High Wycombe. The Gogo tub chairs were selected by the Council of Industrial Design for the Design Centre, London, in 1967. Bennett went on to work for Evans from 1975 until 1980.

21" w | 17" d | 19" h

1295

Click on photo to learn more and to purchase.